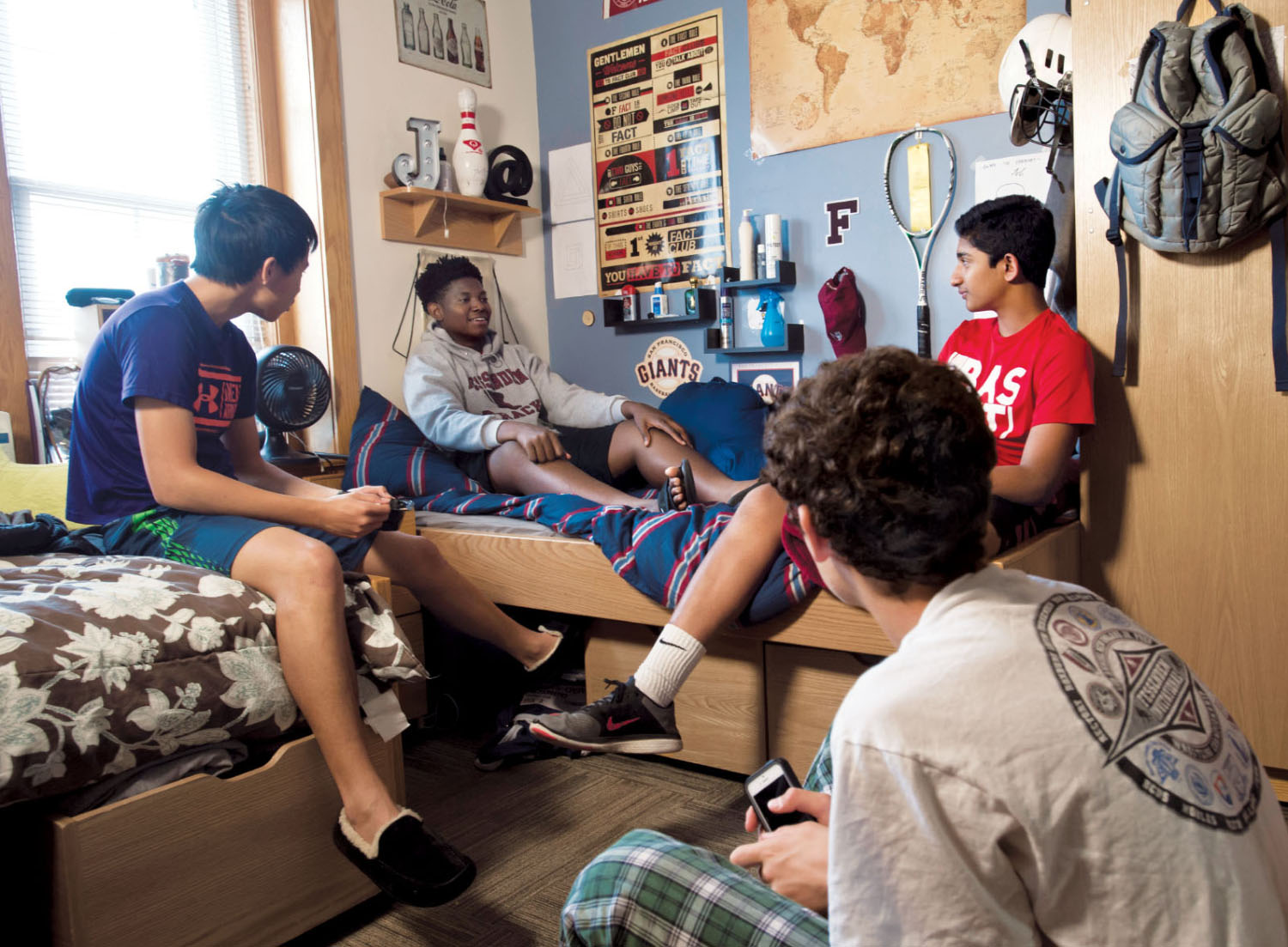 The Fessenden Boarding Advantage
Minutes from downtown Boston, a stunning 41-acre campus and one-of-a-kind boarding experience awaits your son in Grades 5-9. Fessenden's boarding program is specifically designed to provide the academic, social, and emotional support boys need during their critical pre-teen/teen years.
Fessenden attracts top students from across the United States and the world. For international students who need to improve their language skills, Fessenden offers an English Language Learner (ELL) academic year program to help boys build a foundation of conversational and academic English and solid understanding of the American social and cultural norms. With individualized attention and tutoring support, ELL students quickly become equipped to succeed in mainstream academic classrooms at Fessenden, and at top American secondary schools and colleges.
Want to Learn More?
Request your Boarding Admissions Packet today! You will learn everything you need to know to evaluate Fessenden's 7-Day boarding program as an option for your son in Grades 5‑9 and receive a step-by-step guide on how to apply. Simply complete the form on this page, and your Admissions Packet will be on its way.